Here is the Telenor Free Mb Check Code or how to check Telenor MBs in the Telenor 4G Internet packages. Whenever you subscribe to Telenor Internet Package, you've been looking for how many MB or free internet data have left for your account. So here is the complete guide of the free MB check code.
Telenor is one of the biggest cellular companies in Pakistan that provides different types of packages like call, sms, and internet. So, Telenor has almost 30 million clients in Pakistan. Telenor has broad inclusion in Pakistan, primarily in reverse regions, making it a well known 4g internet company.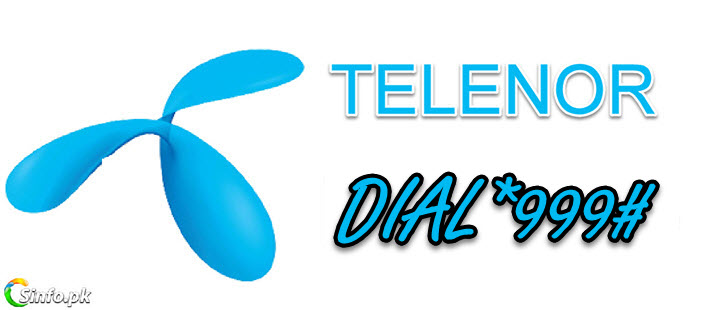 This code is very useful for Telenor prepaid users who need to know about the remainings resources like free minutes, sms or internet MBs. With this code not only Internet Mbs, but you can also check the remaining free minutes and sms. So here we will discuss how to check Telenor MBs by MB check code.
Telenor Mb Check Code
Telenor MB check code is *999#. By this, you can check your remaining Telenor internet MBs. It is very easy to find out the Telenor Remaining resources like minutes, SMS, or MBs Internet.
Telenor provides you the facility to check the remaining resources of your sim by using just three codes for minutes, SMS, and internet and you don't need to remember a different code for a different package.
By dialing code *111# you can get all remaining sms and by dial *222# for minutes. After dialing this code, you will receive a message on your Telenor SIM card about the remaining data. To check the remaining minutes, SMS or MB, check the following Telenor check codes:
| | |
| --- | --- |
| Free Remaining Minutes | *222# |
| Free Remaining SMS | *111# |
| Free Remaining MBs | *999# |
How To Check Telenor Remaining MBs
Here is How To Check Telenor Remaining MBs.
Dial *999# from you Telenor sim
You will see a Pop Up for confirmation
After that, you will get a message that will show all the remaining MBs of your internet package
You can also dial other codes for minutes and sms check
By this Telenor MB check code, you can easily check the details about your package. Here you can get Telenor Internet Packages.
Telenor eCare / My Telenor App
You can manage your Telenor account or sim with Telenor ecare or with My Telenor App. If you don't remember the Telenor MB check code so you can use Telenor ecare to check your all account features easily.
You can check your Telenor Call History easily
Also, Check Telenor Internet and SMS History with Telenor eCare without any charges
Check your remaining active Package resources
Check your packages remaining Free SMS / Minutes
You can recharge your account balance either by online service or by Card Recharging service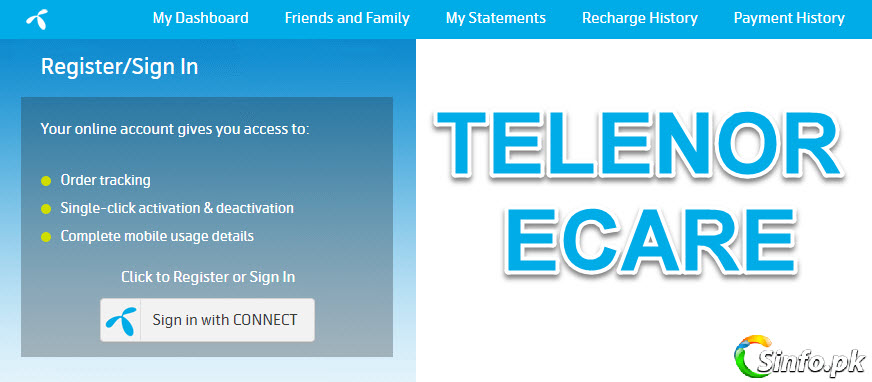 With a Telenor e-care account, Telenor users can manage their packages or call SMS and Internet history. Here are all the details related to the My Telenor application, you can check it.
You can also check more details about Telenor ecare and can also download MY Telenor App.
Terms and Conditions:
Go Here on the official site for more information
To check your Telenor balance dial *444#
Withholding tax of 12.5% applies on recharge/bill
This was all about Telenor Remaining MBs check code
The default rate for Internet usage is Rs.5 per MB + tax. Charging pulse is 512 KB
To get any details about Telenor Free Mb Check Code dial Telenor helpline 123
Using SIMs without proper documentation is a crime – PTA
Unwanted and unreasonable messages can report by texting the SENDER's NUMBER to 9000 –PTA