Here is the Zong balance save code service that is very important for Zong customers. This is an amazing balance lock service that is launched by Zong to help their customers by saving their balance. So, if your Zong balance is also deducted from your sim, you can also check how to save your Zong balance.
Let's talk about why Zong has launched this service. You may have noticed sometimes that your sim balance has been deducted without any notice or subscription. It can happen because you may be using the data service without having any internet package.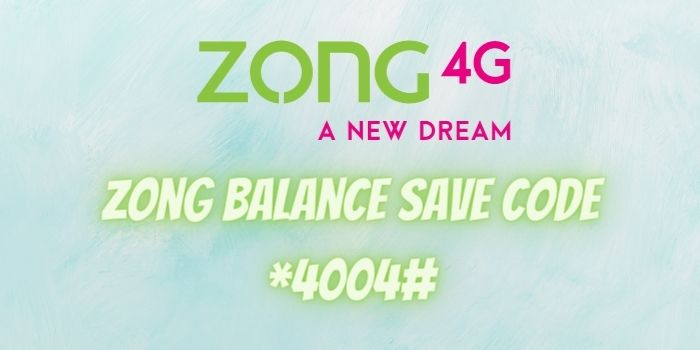 Zong has the largest 4G user group and the widest 4G coverage in the country. The unprecedented level of 4G connectivity and coverage provided by Zong is a testament to our commitment to providing customers with stable, affordable, and reliable services.
This Zong balance save code service will save your balance when you don't have any free MBs or internet packages. In case you forget to turn off the data connection after the free resources expire or you accidentally turn on the data connection while having zero free MBs left.
This Zong balance lock service can save your balance without any cost because this service is completely free of cost. So, by using this service, you will never lose your balance when data is on and you have no internet package. Check the below details to activate this balance save code service.
Zong Balance Save Code
Zong balance save code is *4004#. This code is very useful that can save your balance when you don't have an internet package or free MBs and you forget to turn off the data connection. Here is how to Save Zong balance:
Go to your mobile dial pad
Dial the code *4004#
Select 1 for prepaid sim and 2 for postpaid sim
Now choose 1 to subscribe to the offer
You will get a confirmation message of the activation
There are not any charges for this service
To unsubscribe from this service, follow the previous steps and just choose 2 at the last step
How to Save Zong Balance
Here is another method by which you can also save your balance. This is another way by which you can subscribe to this service using the My Zong App. After subscribing to this offer it will lock your balance when there is not any package activated on your sim.
This offer also works for both prepaid and postpaid Zong customers. It is very easy and you don't need to worry about dialing any codes. If this does not works then you can use the above method to save your balance.
This service is also free of cost and you don't have to worry about resubscription. Because it will be only unsubscribed if you unsubscribe it using the app. So, here is how to save Zong balance using My Zong App.
Open My Zong App
Click on the search icon
Type balance save service and select the provided service
Now, click on Subscribe Now and this offer will be subscribed
This offer is free of cost and you can also read the given instructions
To unsubscribe from this offer, go to the offer page and select Unsubscribe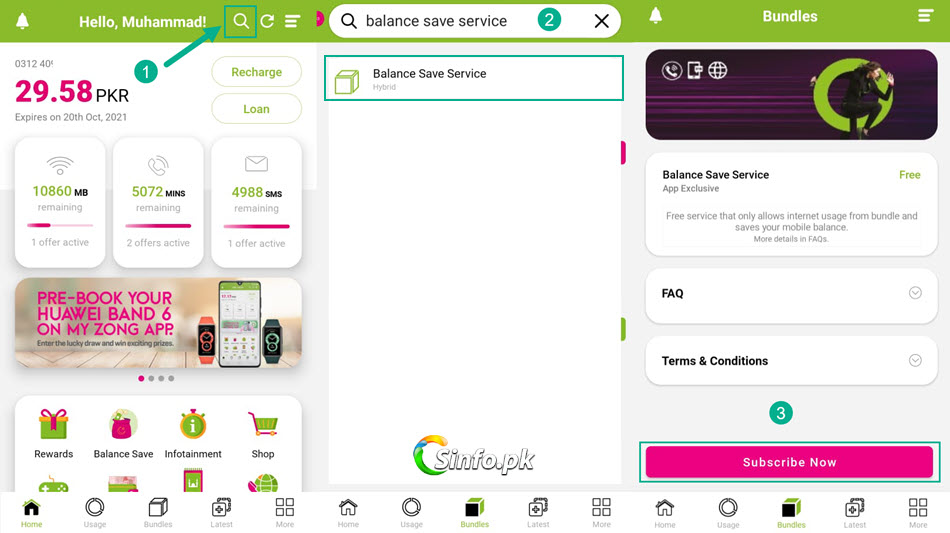 So, this was all about the Zong balance save code and now you don't need to worry about the balance if the balance save service is active. Also, check out the Zong internet packages.
If you have any questions you can ask freely in the comment section. And if you like the information, you can share it with your friends and family. Thanks.