Mobilink Jazz is offering a fantastic jazz eid offer by which all jazz customers can enjoy different benefits by this offer. In this offer, Jazz provides free and cheap minutes, SMS, and internet MBs offers during these Eid holidays.
Jazz always cares about its customers and provides them amazing offers to its customers continuously. So, this Eid jazz again comes up with new offers that we will discuss here wholly.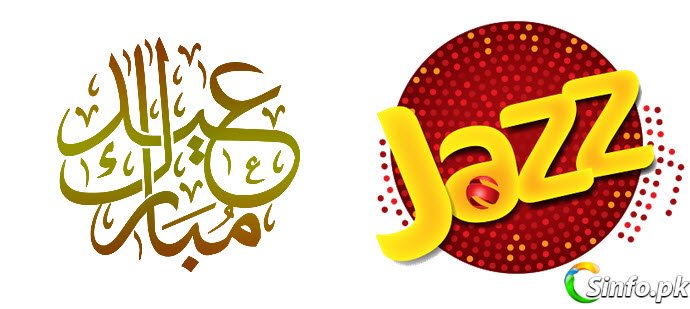 Mobilink Jazz is one of the best telecom companies in Pakistan that is working for more than 20 years and having more than 75 million customers. Jazz always has the best solutions and packages for its customers in every way.
Jazz is not offering any direct offer but it is providing discounts on different that we will discuss below. If you don't like this offer, you can also check Jazz's free internet tricks which are also given below.
So, let's check these offer details right now without wasting any time. If you want to enjoy this Eid, you will surely get these offers. You will get the complete information about these jazz offers now.
Jazz Eid Offer
This Eid jazz is offering different offers by which users can get more minutes, SMS, and internet at low rates. Due to Eid days, Jazz offers a 25% discount on the Super weekly offer. Here are the details of the Jazz Eid Offer.
You will get 10 GB of internet
5 GB will be for 24 hours and 5 GB will be from 2 AM to 2 PM
This offer provides 5000 Jazz and Warid minutes
And 50 off-net minutes
You will also get 5000 SMS
How to Activate Jazz Eid Offer
Follow these steps to activate this offer:
Go to your dial pad and dial eid offer code *505#
You will get a confirmation message shortly
Charges of this offer are Rs. 222
This offer will automatically expire after 7 days
So, hurry up guys get this offer now because its original charges are almost Rs. 260. You can also check here how to get Jazz free internet.
Terms and Conditions
Terms and conditions applied
This offer is subject to change anytime without any notice
Rs. 5/MB will be charged if you don't have any internet packages
Startup call charges will be applied on every call
If you need more help with the eid offer, you can call on Jazz helpline 111.