In this article, we will discuss the Jazz balance save code service in detail. This is an amazing balance lock service that is recently launched by Mobilink Jazz to help their customers by saving their balances. So, if your Jazz balance is also deducted from your sim, you can also check how to save Jazz balance.
Let's talk about why Jazz has launched this service. You may have noticed sometimes that your sim balance has been deducted without any notice or subscription. It can happen because you may be using the data service without having any internet package.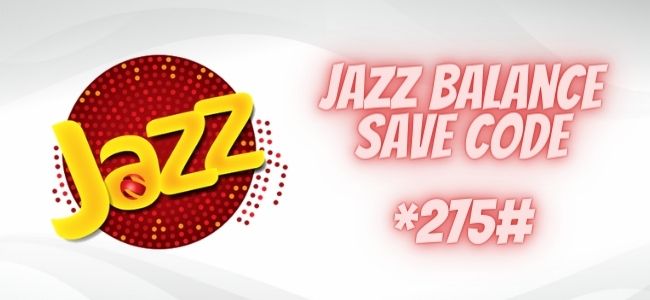 Today, Jazz has more than 68 million loyal customers in thousands of cities. And Jazz is continuously improving people-to-people contacts and capacity. And for these people, Jazz always tries to come up with the best offers and services that can help their customers.
So, by activating this Jazz balance save code, you can save your balance when you do not have any internet package. In case you forget to turn off the data service after the internet package expires or you turned on the data service while having zero internet data MBs left. Here are the details of the Jazz balance save code.
Jazz Balance Save Code
Jazz balance save code is *275#. This is the simple code that can save your balance when you don't have any internet MBs and you forget to turn off the data service. Here are the details on How to Save Jazz Balance:
Go to your dial pad on the mobile screen
Dial the code *275#
You will get a confirmation message of success
This service is completely free of cost
You can unsubscribe from this service by dialing code  *275*4#
How to Save Jazz Balance
Here is another method by which you can also save your balance. This service is known as Doosra Balance Service and works in a different way. It creates another balance account on your Jazz sim and transfers your balance to that account. In this way, this account balance will be reserved and locked.
And when you need your balance back you can do that by just dialing its code again. And by this, you can transfer your balance back to your account easily. You can transfer your full or partial balance depending on your choice.
This service is not free and you have to pay the tax on each transfer to your main account. So, the other Jazz balance save code is *869#, and here are the details:
Dial the doosra balance service code *869#
After this, you will get a message that you have subscribed to the service.
Now, when you will dial it again, you will see three options as shown in the image below
Choose your desired option by typing the number
You have to pay Rs. 1+tax to transfer your balance to the main account
To unsubscribe to this offer dial *869*3#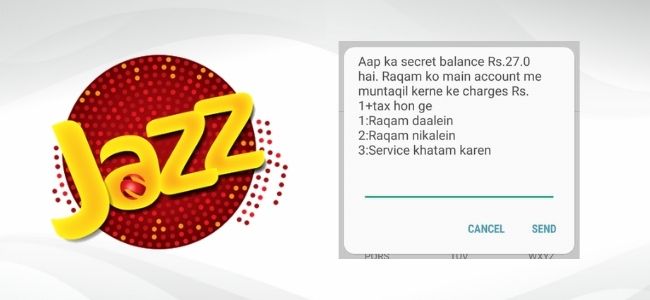 This balance save or lock service is very easy to use and any Jazz or Warid customer can use this freely. So, by using this service, you will never lose your balance when data is on and you have no internet package.
So, this was all about Jazz balance save code and now you don't need to worry about the balance if the balance save service is active. Also, check out the Jazz number check code and Jazz free Internet Mbs Code.
If you have any questions you can ask freely in the comment section or visit Jazz's official website. And if you like the information, you can share it with your friends and family.