Zong customers always enjoy the best calls, sms and Internet packages from Zong. Therefore zong offers a new social offer zong free IMO package to its customers. Which offers 2GB of free internet data for IMO for only 20 PKR. This is the best offer for all customers to get free internet and can enjoy free unlimited online calls and sms for free.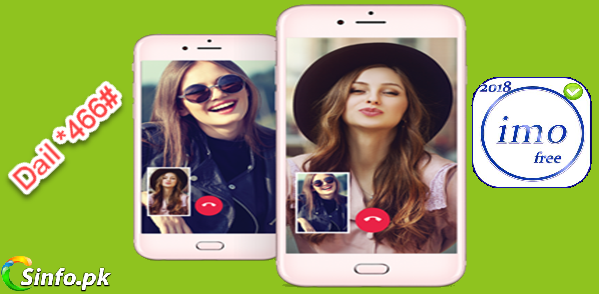 Thus to activate Zong Imo Offer You need to dial just a simple code. So all of its details are given below in this you can find easily. Even more zong imo package is available for all Zong subscribers including Prepaid, Postpaid, MBB & Internet SIM. Read also this article to get zong sim lagao offer.
Zong Free Imo Code 2020
You will get 2GB free internet data for Using IMO App only
This data cannot use for browsing
Charges are Rs. 20+tax for one month
This offer is auto-recursive
How To Activate Zong IMO Package
Just Dial *466# to activate zong imo package
You will see a confirmation message after it
Hence you can use zong free IMO
Dial *7788# to unsubscribe this offer
How to Check Remainings:
Dial *102# to check your remaining internet data.
Send a message to 102 by typing 4 to get details.
You can also install My Zong App and can check the remaining details easily by using this app on your fingertips.
Terms and Conditions:
Terms and conditions applied
For official details of Zong Free IMO go here.
Zong 20, Zong 30 and Zong Economy subscribers can avail this offer
Download My Zong App for easy access
Your SIM is your identity; only use SIMs issued through Biometric Verification – PTA
So, For any more information about Zong Free Imo call zong helpline 310
Using SIMs without proper documentation is a crime – PTA
Unwanted and unreasonable messages can report by texting SENDER's NUMBER to 9000 –PTA