Warid Advance Balance Code is *112# and So, Here we will discuss How To Get Warid Advance Loan. You can use this Advance Balance, called emergency service, in case your balance is finished in your Warid sim.
Even more, Warid Pak Telecom Limited is a Pakistan Mobile company working with Mobilink Jazz. And Jazz Warid Pakistan provides call, SMS, and internet services to customers through high-speed internet.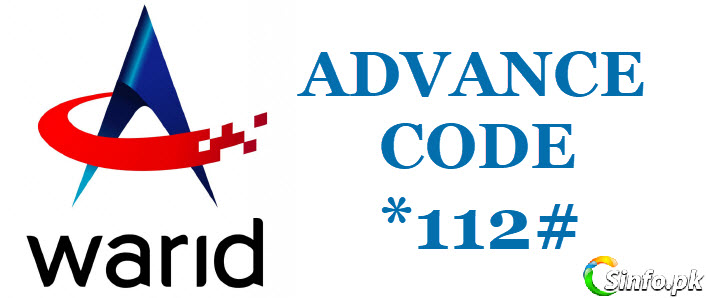 Warid Advance Loan
So, here is the Warid advance loan service. To get Warid loan, you just have to dial *112#. So, To get Warid balance in advance, the balance of your SIM card must be less than 10 rupees.
Your Warid sim balance must be recharged in the last 30 days to use this service. Warid loan will deduct automatically each time you load your Warid SIM card. And the Warid loan is also directed to standard taxes.
Jazz Warid has more than 30 million users in the Pakistani market. Now Warid 4G coverage has reached more cities in Pakistan. The purpose is to increase LTE services to more regions of Pakistan, providing the users with high-speed, more reliable, and better internet data quality.
How To Get Warid Advance Balance
Now Warid is Jazz so it is the same as Jazz advance service
Dial the Warid loan code or advance balance code that is *112#
After this, Soon you will get the advance balance of Rs. 15 in your account
Rs. 3.50 are the charges to use Warid advance Balance loan code service
So, To get in advance, your account balance must be less than Rs. 1o
Also, this service is only for prepaid customers
And You can receive only one advance of Rs. 15 till the time of next recharge
The service charges are Rs.3.5. So Rs. 18.5 will deduct on the next recharge
Terms and Conditions:
Terms and conditions applied
Rs.1 per MB will apply for standard internet use without any internet package
Please call on Warid helpline 111 for any additional information
Dial *111# to check your balance after Warid advance
Using SIMs without proper documentation is a crime – PTA
Unwanted and unreasonable messages can report by texting SENDER's NUMBER to 9000 –PTA