In our fast-moving world, staying connected is super important. The ONIC Sim network has changed how we communicate, making it easy and strong. With its cool packages, ONIC Sim is going to lead the other networks in Pakistan by giving us good and affordable ways to call and surf the internet.
Onic Sim Pakistan
Onic is a digital platform that offers smooth connectivity, easy access, and limitless chances to connect, innovate, and cooperate wherever and whenever you desire. Providing hassle-free, high-data plans through a digital-first approach, accompanied by appealing lifestyle perks and advantages, achieves this.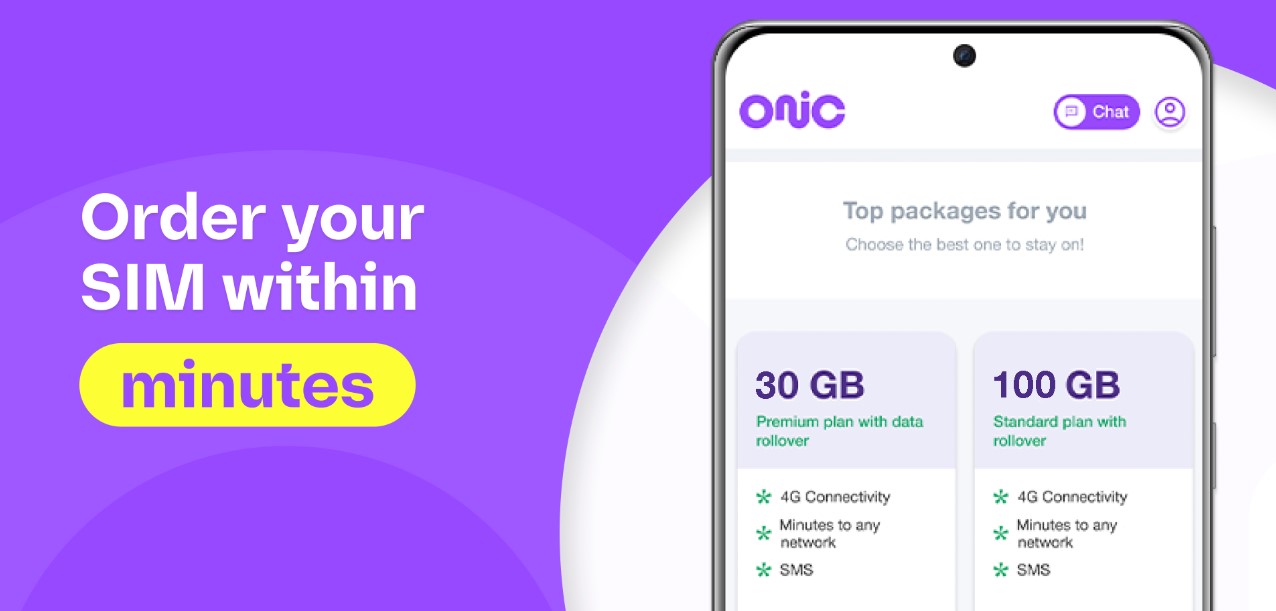 Embrace a new era of seamless communication and connectivity through the user-friendly Onic App. This versatile app not only facilitates SIM ordering but also streamlines package activation. Here's how to install Onic app:
Onic Sim App:
Use the provided App link or open your device's Play Store.
Search "Onic App" in the Play Store's search bar.
Find the official Onic App with the recognizable logo.
Choose "Install" or "Download" to start the installation.
Upon download completion, open the app to explore its features.
Discover the convenience and efficiency the Onic App brings to your fingertips, redefining the way you stay connected.
How to Order ONIC Sim Online
To get your Onic SIM delivered right to your doorstep effortlessly! Just follow these simple steps:
Download the Onic App on your phone or visit Onic.pk
Sign up using your email.
Check out the plans and pick the one you like.
Choose between a physical SIM or eSIM.
Select your preferred number, and you can even bring your current number along.
Share your info, delivery address, and when you want the SIM delivered.
Complete the payment to confirm your order.
ONIC Sim number code is 0339. Once your order is processed, the rider will drop by during your chosen slot to verify your details and hand you the SIM. Pop it into your phone, tap the activate button on the app, and you're all set to enjoy your new Onic SIM with the chosen number starting from 0339.
Onic Sim Pakistan Packages
Currently, Onic is offering three monthly internet packages in Pakistan.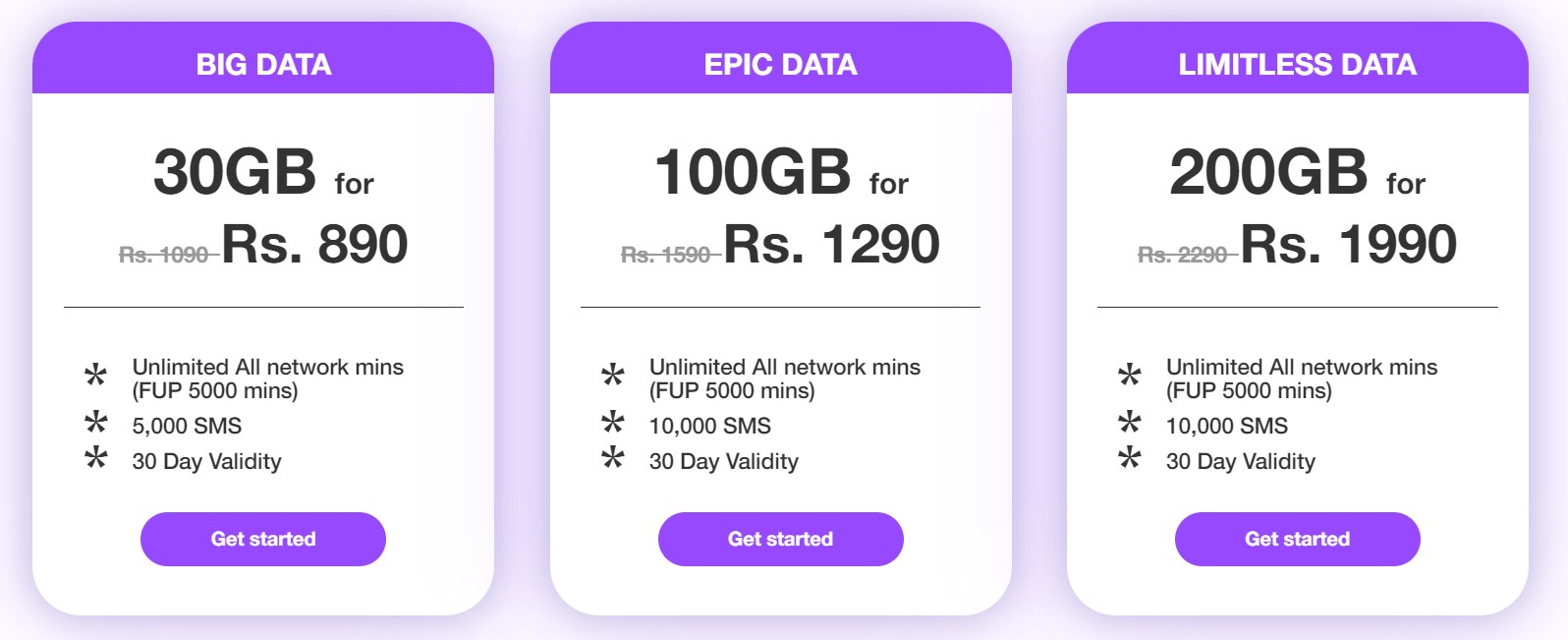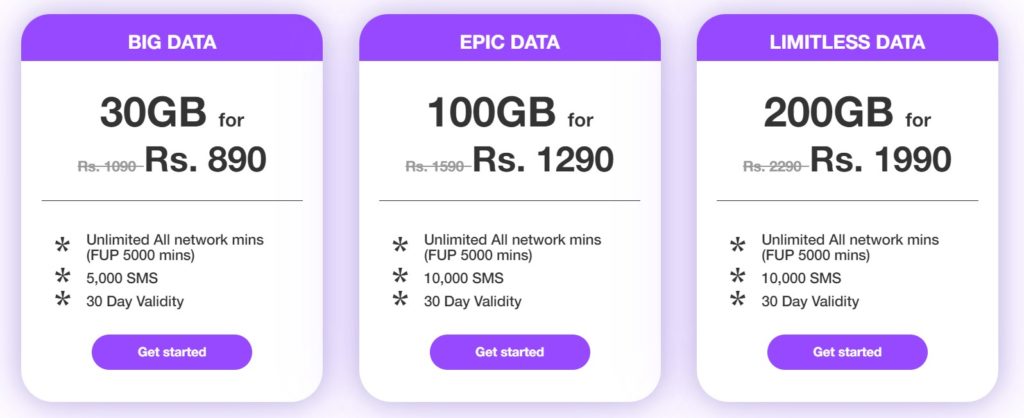 So, these are the hybrid packages including Calling minutes, SMS, and Internet MBs data. Here are the details of these packages:
| | | | | |
| --- | --- | --- | --- | --- |
| Package Name | Minutes | SMS | Internet Data | Validity |
| Big Data | 5000 (All network) | 5,000 SMS | 30 GB | 30 Days |
| Epic Data | 5000 (All network) | 10,000 SMS | 100 GB | 30 Days |
| Limitless Data | 5000 (All network) | 10,000 SMS | 200 GB | 30 Days |
Onic Sim Numbers List
ONIC SIM introduces a versatile array of number options to cater to users' diverse preferences, ensuring that each individual can find the ideal number that resonates with their personality.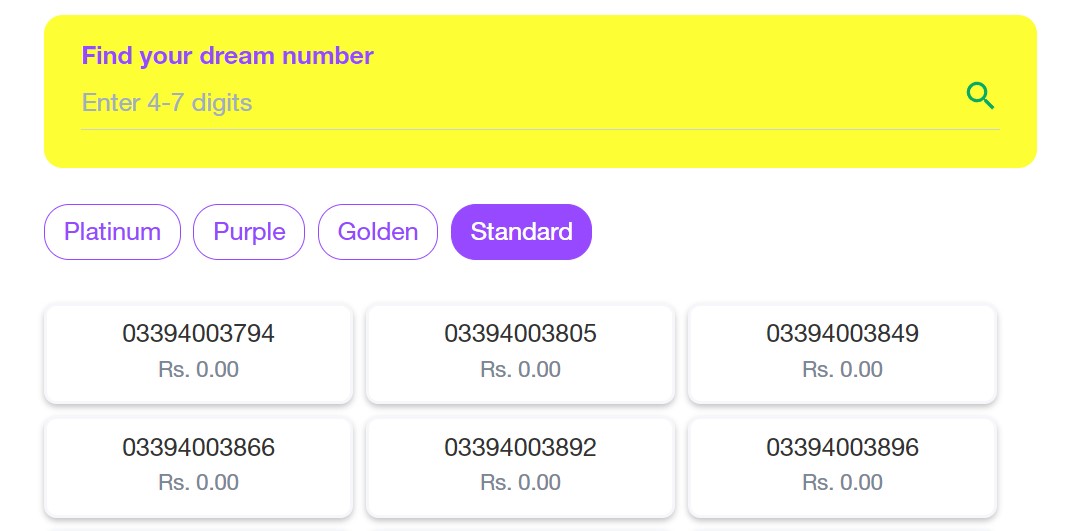 These numbers are categorized into four distinct tiers, each offering a unique blend of exclusivity and affordability.
Standard (Free) Numbers: Basic numbers with essential features and functions at no cost.
Golden Numbers (PKR 4500): Numbers available for a nominal fee, providing users with a touch of uniqueness.
Purple Numbers (PKR 600): A step up in exclusivity, offering users a chance to stand out with a distinctive number.
Platinum Numbers (PKR 22500): Premium numbers that make a lasting impression, allowing users to showcase their individuality with utmost exclusivity.
Pak Telecom Mobile Limited (PTML), the company behind Ufone, is set to launch ONIC, a new digital product catering to the preference for convenient digital engagement over traditional services among high-end users. PTA is collaborating with PTML to ensure regulatory compliance and consumer protection for a successful ONIC launch.